EVERYTHING TOGETHER
We believe that community and safety are formed from the connections people make with each other and we've designed our village to promote meaningful connections between neighbors. All your everyday needs can be met within a short walk, free from zooming motorbikes or large vehicles, and under the shade of dozens of trees. Run into friends and family as you pop into the market, visit a neighborhood cafe or meet your child after school. We've designed our masterplan to connect you with people.
Everything together, within a five-minute walk.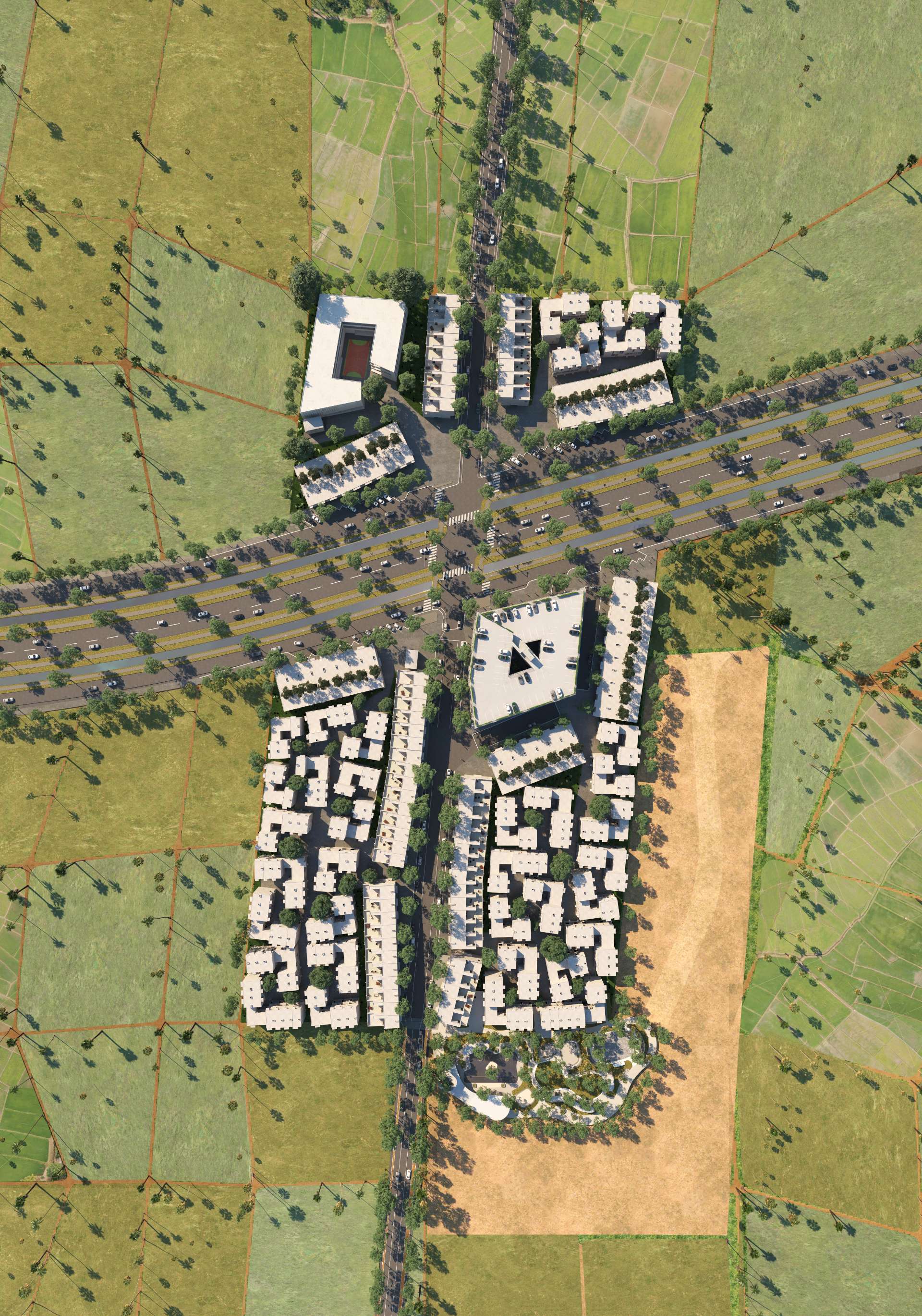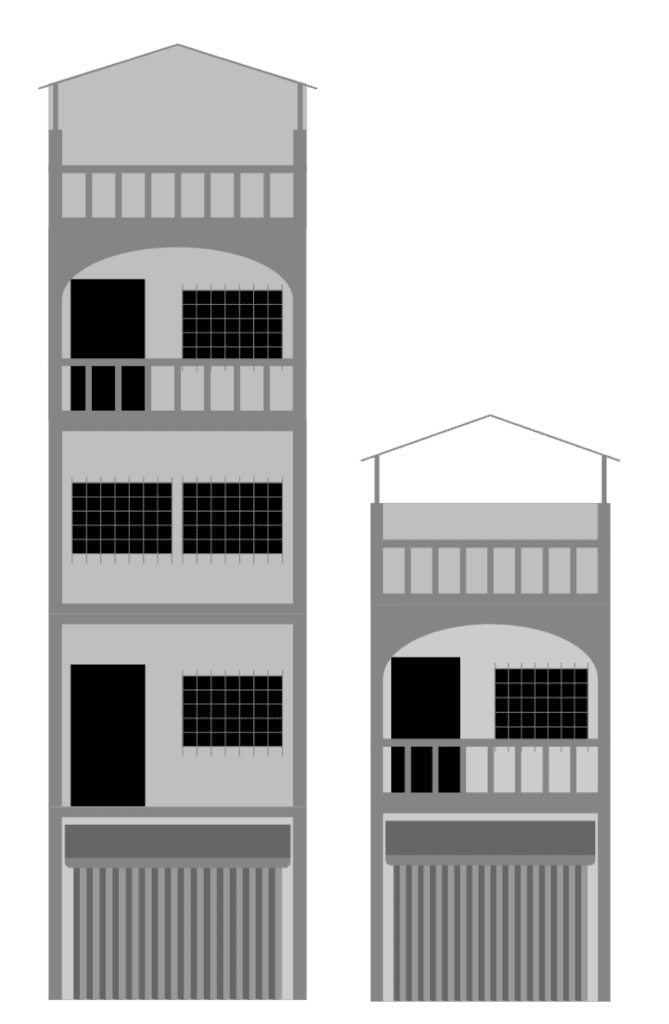 How do you design a shophouse in today's time?
The humble shophouse was introduced to Cambodia in 1872 and has gone through only moderate changes since then. Present throughout China and Southeast Asia, in Cambodia it most often adheres to a 4 meters width.
With limited public or private parking options, the key commercial space—or living room for residential uses—often becomes a very tight parking spot at night.
Older shophouses often featured shared courtyard spaces in the back, where children could play, laundry was hung, and gossip and good news spread. Modern developments lack this shared space. This forces children to play in increasingly hazardous streets, or to not go outside at all.
Owners today are constantly defying the layout, to sublet upper floors and maintain some privacy. Meanwhile, developers keep building using the same format, with little thought as to whether it is stil appropriate for modern living.
Bakong Village: Where Modern Design Meets Khmer Community Living
EASY STEPS TO OWN A HOUSE IN BAKONG VILLAGE