A MASSIVE INVESTMENT TO CREATE
A HUMAN-CENTERED TOWN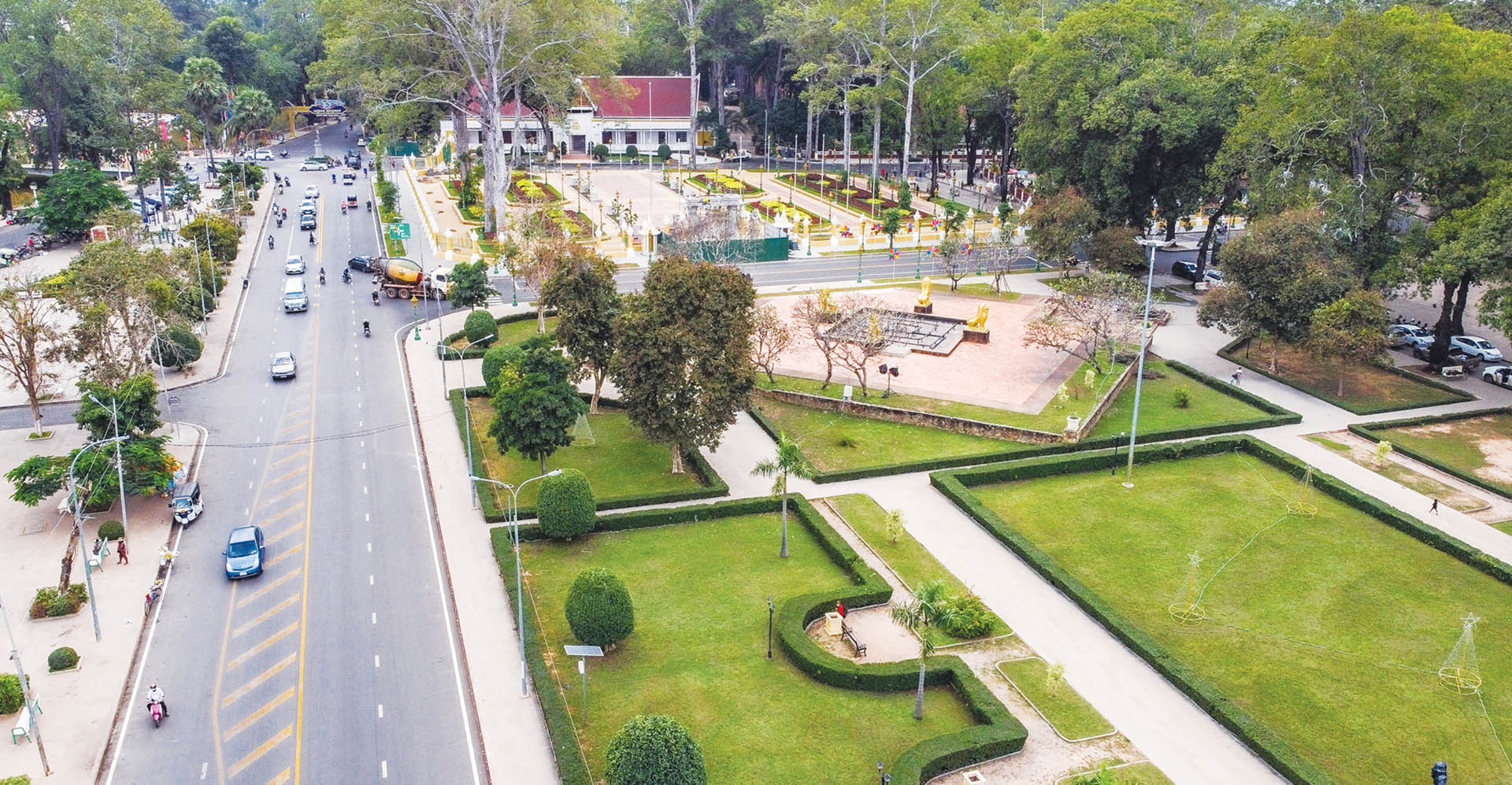 It is no surprise that the pandemic challenged Siem Reap more than most cities. Although the town, like Cambodia in general, never saw significant health impacts due to the Cambodian Government's excellent response, it faced more economic impacts due to its livelihood foundation on tourism. However, rather than lying low, the local Siem Reap government seized this quiet time to double down on infrastructure investments. At the same time, the private sector developed new projects to help create what people are calling Siem Reap 2.0.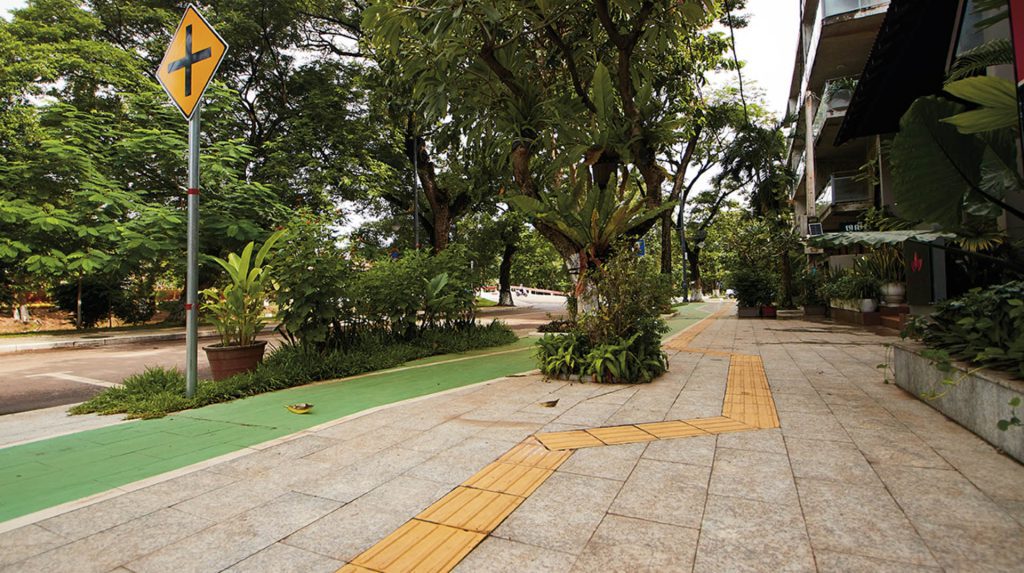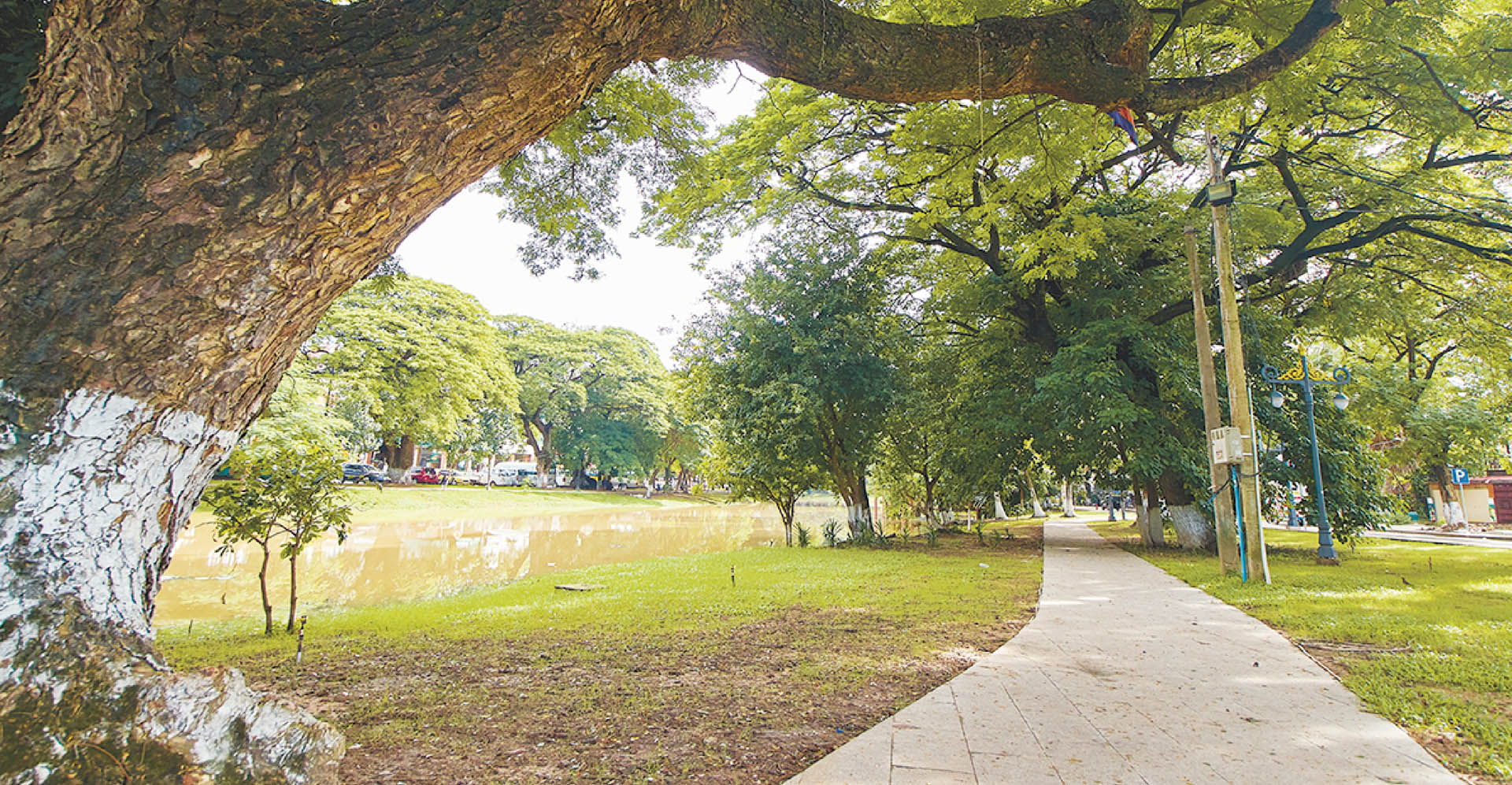 The Siem Reap and national authorities wanted Siem Reap to continue as the country's crown jewel. But more than just the home of Angkor Wat, the city wanted to prioritize and expand the unique aspects that make it desirable for its over 200,000 residents. This investment meant expanding the tree-lined river corridor and adding bicycle infrastructure throughout the city to welcome residents with even more outdoor spaces. It meant using this moment of quiet to completely overhaul water and electric systems and resurfacing over 100 kilometers of roads.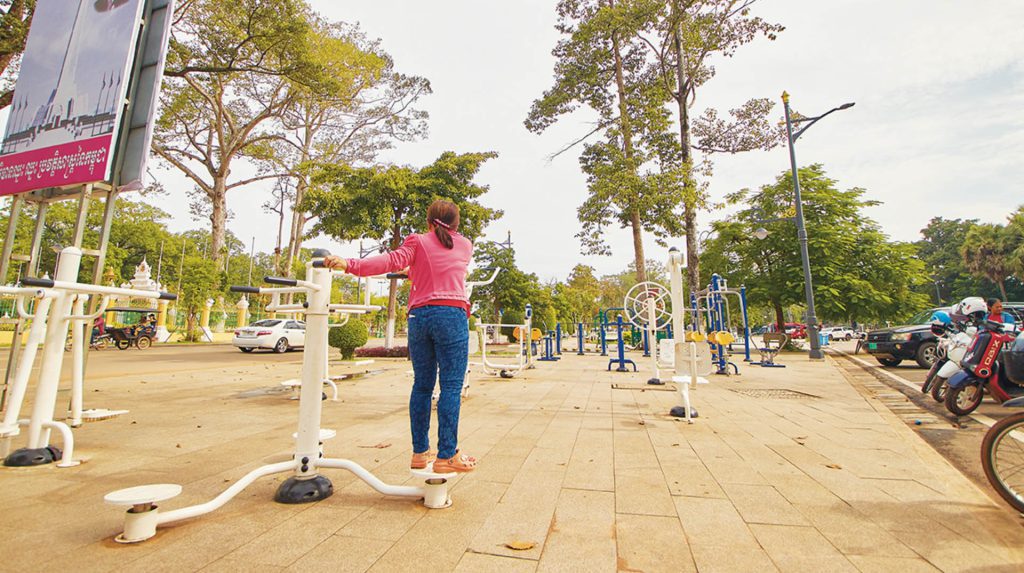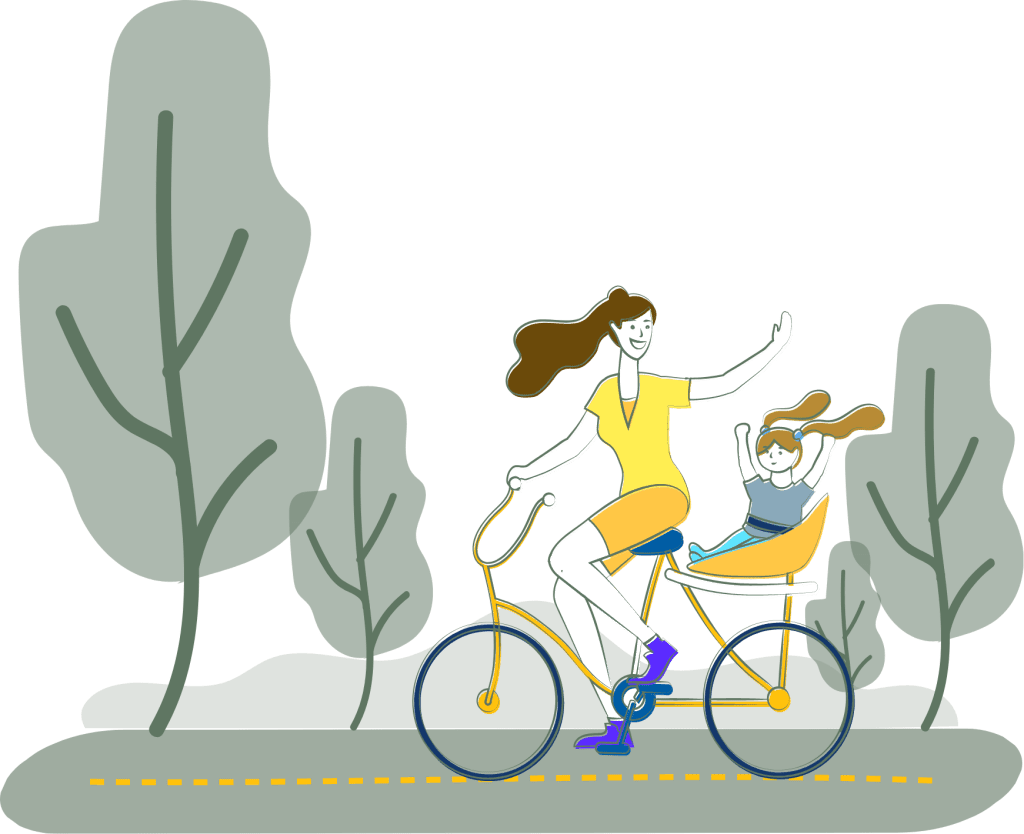 In all, the city invested over US$149 million in improvements that became known as the "38 Roads Project", including:
38 roads resurfaced, covering over 106 kilometers.
A complete rebuild of the city's wastewater systems to reduce flooding.
New modern sidewalks throughout the city center with curb cuts.
Dozens of dedicated bike lines throughout the city.
Electrical connections on main streets were moved underground to reduce visual clutter.
NEW CONNECTIONS
Siem Reap is already home to an international airport that previously hosted connections to Singapore, China, Korea, Thailand, and Vietnam, peaking at over 4MIL passengers prior to 2020. This increasing volume led to developing a new international airport, currently scheduled for 2023 completion. The Siem Reap-Angkor International Airport will be built in three phases, significantly increasing overall capacity. While destinations have not been announced it is expected that the number of destinations connecting to the city will greatly expand from routes at the current airport. 700 HA site with adjacent 1000 HA marked for a special economic zone US $880 million Investment 40KM from Angkor Wat Phase 1 completion estimated in 2023 Passengers
• 2023: 7 Million
• 2030: 10 Million
• 2050: 50 Million Cargo:
• 2023: 10,000 Metric Tons
• 2050: 60,000 Metric Tons
Future residents of Siem Reap will have much to look forward to, as the private sector is working just as hard as the Government to give Siem Reap the best quality of life in the country.
From a new US$18MIL zoo and aquarium to the newly opened Botanical Garden, life will not slow down for this remarkable town.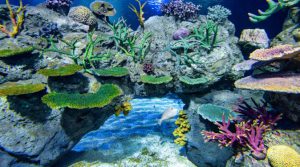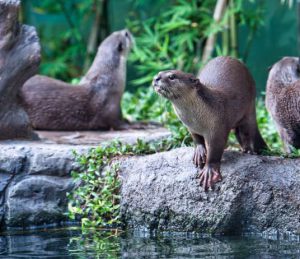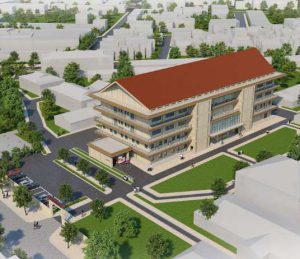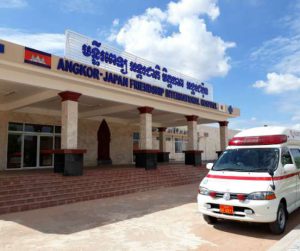 Japan is working with the Government on a brand new US $19 Million hospital that will add 220 beds, an emergency ward, and specialized surgical services.
These new amenities, plus future plans for an expressway to Battambang and the new airport, and even a new Siem Reap stop on a 15-day Mekong Cruise, all mean that Siem Reap will have more connections and things to do than ever before. Life is good in Siem Reap, and it's only getting better.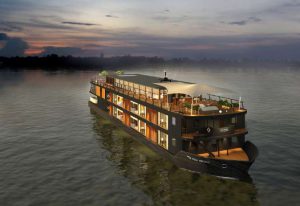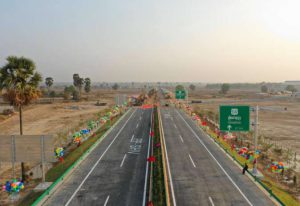 SIEM REAP TODAY AND TOMORROW
Most people know Siem Reap because of Angkor Wat. While we are forever proud of our glorious heritage, we also want the rest of the world to know about all the other things that make our city great.
What do we stand for? What kind of future are we building for ourselves? Watch this video to understand our vision for Siem Reap today and tomorrow.
TRANSPORTATION
As with many other cities in Cambodia, motorbikes remain the most popular mode of transport for locals. The significant difference is that it's perfectly safe and viable to walk and cycle to get to your destination.
During the pandemic pause, the government constructed 38 new roads spanning 250KM. The old roads were expanded to include proper sidewalks and cycling lanes. In addition, the authorities installed: 200
Security
Cameras

20
Traffic
Lights 5,300
Street
Lights 3,125
Trees
Planted
to help pedestrians and cyclists traverse the city safely.
At any given time of the day, you can see schoolchildren walking or cycling to their classes during "rush hour," which would be considered unsafe in many major cities. Cycling is also quickly becoming a favorite past-time among locals, with groups of cyclists congregating in local cafes after an early morning tour around the Angkor Wat complex.
Greenery and ease of getting around are just two out of many factors contributing to a healthier and wholesome lifestyle in Siem Reap. Are you ready to embrace a calmer pace of life? Siem Reap is calling!
EASY STEPS TO OWN A HOUSE IN BAKONG VILLAGE