Welcome to Bakong Village, where a seamless and convenient home-buying experience awaits our prospective homeowners. We understand the importance of every detail, and that's why we offer a range of options to make life easier for our valued customers.
At Bakong Village, we have partnered with some of Cambodia's finest banks to provide the best financial support for your home purchase. Prince Bank offers attractive home loans with interest rates as low as 9%, while BRED Bank provides progressive rates starting at 7.88%. Additionally, Bank of China offers a starting rate of 6.99% per year.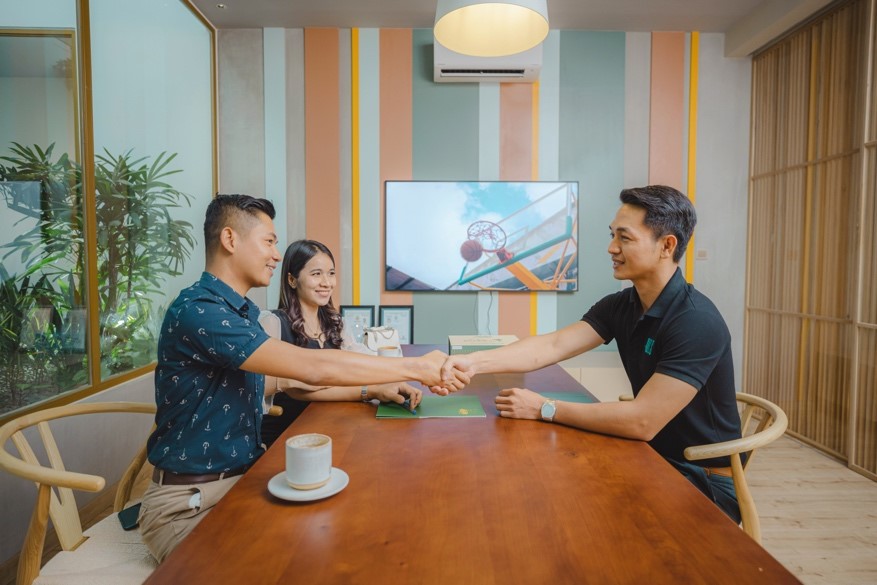 For those purchasing without a bank loan, starting your new journey at Bakong Village is as simple as signing the Sales and Purchase Agreement and making a down payment of just 10%. You can be well on your way to your dream home within a day.
Our dedicated Sales and Home Advisors are available for phone calls, video consultations, or personal visits to our on-site showroom for any inquiries or assistance.
Contact us today at (+855) (0)10 333 680 and take the next steps towards your dream home at Bakong Village.